Alliance of Rouge Communities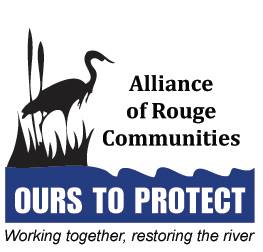 The Alliance of Rouge Communities (ARC), a 501(c)(3) organization, is a voluntary public watershed entity currently comprised of 35 municipal governments (i.e. cities, townships and villages), three counties (Wayne, Oakland and Washtenaw), Henry Ford Community College, University of Michigan-Dearborn and cooperating partners (i.e. other organizations) as authorized by Part 312 (Watershed Alliances) of the Michigan Natural Resources and Environmental Protection Act (MCL 324.101 to 324.90106) as amended by Act No. 517, Public Acts of 2004.
The purpose of the ARC is to provide an institutional mechanism to encourage watershed-wide cooperation and mutual support to meet water quality permit requirements and to restore beneficial uses of the Rouge River to the area residents.