Resources for Environmental Learning Activities
Below are some fantastic national training programs where you will gain many experiences using environmental education learning activities as well as obtaining exceptional stewardship resources and materials. The program's name is linked to its web page and all of these national programs have Michigan coordinators.
There are also some outstanding environmental learning activities.
Programs for Educators

Project WET – Water Education for Teachers international website. Educate. Empower. Act. The mission of Project WET is to reach children, parents, educators, and communities of the world with water education. We invite you to join us in educating children about the Project WET in Michigan: Facilitator Training, Educator Training and Water Festivals.

Project Learning Tree international website. PLT helps students learn how to think, not what to think, about the environment. Project Learning Tree® (PLT) is an award winning, multi-disciplinary environmental education program for educators and students in PreK-grade 12. PLT is a program of the American Forest Foundation. It is one of the most widely used environmental education programs in the United States and abroad, and continues to set the standard for environmental education excellence. Project Learning Tree in Michigan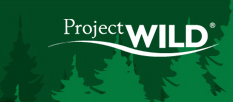 Printable Activity Sheets
The following pdf downloads may not conform to WCAG standards for accessibility.