Filter resources
---
Hillsdale County Organizations
Branch-Hillsdale-St. Joseph Community Health Agency

20 Care Drive
Hillsdale, MI 49242
Office Phone: 517-437-7395
Fax Number: 517-437-0166
Website:
http://www.bhsj.org/
The Branch-Hillsdale-St. Joseph Community Health Agency offers a variety of environmental protection programs including water wells and water testing, sewage disposal systems and perk tests, and environmental hazards (radon/mercury/lead/mold).
Hillsdale Conservation District

The District was organized by the farmers of Hillsdale County for the purpose of promoting and directing a good soil and water conservation program on all the land in Hillsdale County. The programs of the District includes soil and water conservation problems and recommended improvements in land use management and water conservation and development in […]
MSU Extension Hillsdale County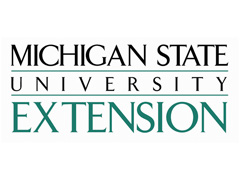 Michigan State University Extension (MSUE) helps people improve their lives through an educational process that applies knowledge to critical issues, needs and oppotunities. MSUE links Michigan State University research with local community issues of concern, offering a variety of programs and diagnostic services such as soil testing.