Filter resources
---
Wexford County Organizations
District Health Department #10

521 Cobbs Street
Cadillac, MI 49601
Office Phone: 231-775-9942
Fax Number: 231-775-5372
Website:
https://www.dhd10.org/
District Health Department #10 serves Crawford, Kalkaska, Lake, Manistee, Mason, Mecosta, Missaukee, Newaygo, Oceana, and Wexford Counties. Environmental Health offers services related to the prevention of disease related to contamination of private water supplies and groundwater contamination, on-site wastewater systems, licensing and inspection, public beaches, and public health nuisances.
MSU Extension Wexford County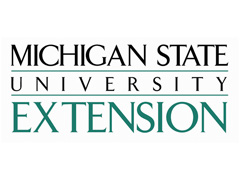 Michigan State University Extension (MSUE) helps people improve their lives through an educational process that applies knowledge to critical issues, needs and opportunities. MSUE links Michigan State University research with local community issues of concern, offering a variety of programs and diagnostic services such as soil testing.
Wexford Conservation District

The Wexford Conservation District was created in 1945 by concerned landowners to sustain and preserve the natural resources of Wexford County.  Keeping our ground water clean, maintaining wildlife habitats, protecting wetlands, controlling soil erosion by establishing windbreaks and reforestation, assuring food supplies by proper farming techniques, and teaching our young people about their role in […]