Filter resources
---
Shiawassee County Organizations
MSU Extension Shiawassee County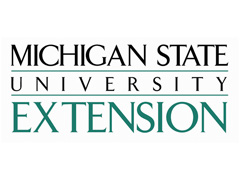 Michigan State University Extension (MSUE) helps people improve their lives through an educational process that applies knowledge to critical issues, needs and opportunities. MSUE links Michigan State University research with local community issues of concern, offering a variety of programs and diagnostic services such as soil testing.
Shiawassee Conservation District

The Shiawassee Conservation District is dedicated to helping Shiawassee County residents wisely manage the natural resources of Shiawassee County and Michigan through meaningful conservation planning, quality education, and project implementation.
Shiawassee County Health Department

The Shiawassee County Environmental Health Division offers a variety of programs and services related to on-site sewage systems and permits, private drinking water well construction and permits, point-of-sale, soil erosion, household hazardous waste, radon, lead, mold, flooding, and home heating fuel oil tanks.