Filter resources
---
Calhoun County Organizations
Calhoun Conservation District

USDA Service Center
13464 Preston Drive
Marshall, Michigan 49068
Office Phone: 269-781-4867 ext. 5
Website:
http://www.CalhounCD.org
The mission of the Calhoun Conservation District is to serve, educate, and empower our community by providing technical assistance and information to landowners in all aspects of natural resource management. Please visit our website to learn more about all of our programs and services.
Calhoun Public Health Department

The Calhoun County Public Health Department (CCPHD) Environmental Health (EH) division protects and promotes public health through licensing, inspection, and enforcement activities. Environmental Health staff address public and environmental health issues including on-site wastewater disposal, well water supply installation, well and sewage disposal system permit issuance and investigation of groundwater quality complaints.
Leila Arboretum Society

928 West Michigan Avenue
Battle Creek, Michigan 49037
Office Phone: 269-969-0270
Fax Number: 269-969-0616
Website:
http://www.LASgarden.org
Our mission is to nurture an appreciation of nature and the interaction of people and plants.  We offer horticulture classes, Calhoun MSUE Master Gardener Volunteer Training, the Children's Garden, community gardens, volunteer opportunities, plant sales and many special events throughout the year held in the Arboretum.  Please visit our website for more information.
MSU Extension Calhoun County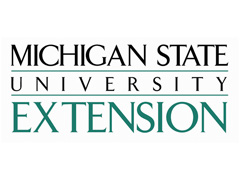 Michigan State University Extension (MSUE) helps people improve their lives through an educational process that applies knowledge to critical issues, needs and opportunities. MSUE links Michigan State University research with local community issues of concern, offering a variety of programs and diagnostic services such as soil testing.
The Resource Institute of Michigan (TRIM)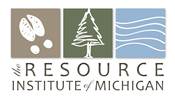 The Resource Institute of Michigan (TRIM) serves organizations and individuals by providing technical assistance, information, education, and outreach to advance solutions for managing our natural resources, implementing conservation efforts, and encouraging stewardship practices. We support opportunities and endeavors that benefit our environment and Michigan's community health.