Filter resources
---
Arenac County Organizations
Arenac Conservation District

Created to serve as stewards of natural resources, Michigan's Conservation Districts take an ecosystem approach to conservation and protection. Conservation Districts are referred to as "gateways" in their local communities. They provide linkages between land managers and a host of conservation service providers. Please contact our office for more information on our unique services.
Central Michigan District Health Department-Environmental Health

4489 W. M-61, Suite 3
Standish, Michigan 48658
Office Phone: 989-846-6541
Fax Number: 989-846-0431
Website:
http://www.cmdhd.org/
The Central Michigan District Health Department serves Arenac, Clare, Gladwin, Isabella, Osceola and Roscommon Counties. The vision of the Central Michigan District Health Department is to become recognized by the public as the local advocate in promoting, assessing and safeguarding public health and the environment. Environmental Health Services address healthy homes, septic systems and wells.
MSU Extension Arenac County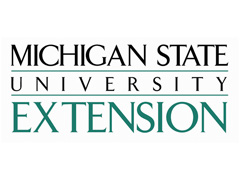 Michigan State University Extension (MSUE) helps people improve their lives through an educational process that applies knowledge to critical issues, needs and opportunities. MSUE links Michigan State University research with local community issues of concern, offering a variety of programs and diagnostic services such as soil testing.