Citizen Scientist Stream Monitoring
May 20, 2022 @ 9:00 am

-

1:00 pm
In partnership with the Eaton Conservation District, Olivet College has established the Eaton County Collaborative Stream Monitoring Program through funding from the Michigan Clean Water Corps (MiCorps). The program seeks volunteer community scientists to work with Olivet College students during Community Stream Collection Days in May 2022.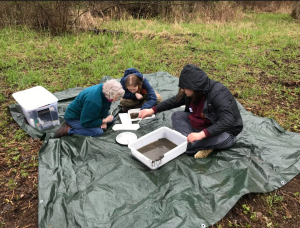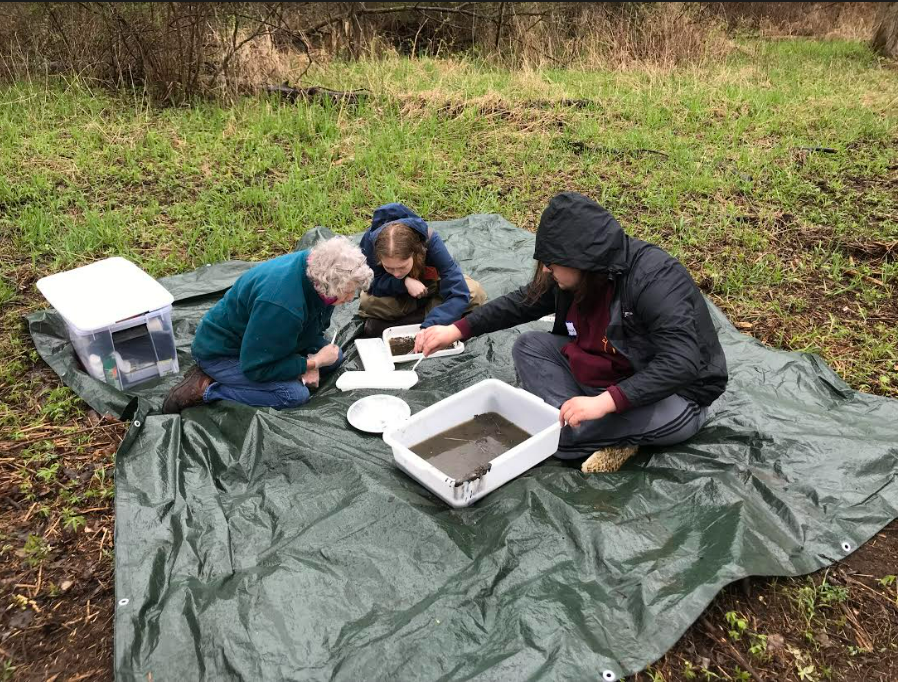 The monitoring program consists of stream sites in Eaton County within the Upper Thornapple River watershed, part of the larger Grand River watershed. This annual program will sample the stream sites for macroinvertebrates (aquatic larval stage insects). The number and variety of insects collected can indicate overall stream health and water quality. This program will contribute its collected data to a statewide database that provides essential information to conservation districts and other natural resource organizations in watershed planning and management efforts.
"This stream monitoring program will have a structure that fosters collaborative learning between community members and college students," said Erin Pavloski, Olivet College assistant professor of environmental science. "Volunteer community scientists will work with Olivet College students enrolled in an annual Stream Monitoring Intensive Learning Term (ILT) course at Olivet College through Community Stream Collection Days in May 2022. Students will learn and practice macroinvertebrate sampling techniques – collecting aquatic larval stage insects – in the classroom and the field. Both students and our community scientists will significantly benefit from participation in this collaborative stream monitoring program. And it's a lot of fun!" Beyond the collection days, there will also be an opportunity for community scientists to join in a macroinvertebrate identification session at the college.
The program's Community Stream Collection Days will take place on the following dates:
Friday, May 6, from 9 a.m. to 1 p.m. (for training and to allow time for travel to and from the collection sites)
Friday, May 13, from 9 a.m. to 1 p.m.
Friday, May 20, from 9 a.m. to 1 p.m. (macroinvertebrate identification session at Olivet College)
Volunteers are welcome to register for one or more of the collection days. To register or for more information, email Sue Spagnuolo, Eaton Conservation District executive director, at or call 517-543-1512, ext. 5.
Since 1844, Olivet College has continued to provide its students with rewarding educational experiences to help them gain the knowledge and skills for success in their future careers. The College and the Natural Sciences and Mathematics Department value cooperative learning experiences, volunteerism and building partnerships within local communities. Olivet College offers biology and environmental science majors and minors.
Since 1946, the District has been a unique local unit of government that provides natural resource management services, utilizing state, federal and private sector resources to solve today's conservation challenges. Its services include protecting groundwater, watershed planning, woodland and wildlife improvements, conservation agricultural programming, soil health information, stream bank stabilization, conserving and restoring wetlands, and providing tree seedlings, conservation books and information workshops.
To learn more about Olivet College, contact the Office of Admission at 800-456-7189 or admissions@olivetcollege.edu.
Learn more about the Eaton County Collaborative Stream Monitory Program:
Erin Pavloski, Olivet College assistant professor of environmental science
Send an email
Sue Spagnuolo, Eaton Conservation District executive director
Send an email